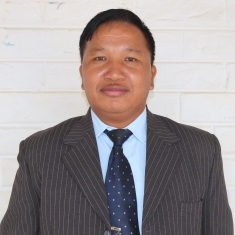 The Synod Foundation English Medium School was started with a handful of students, way back in 2001, having a motto of "Truth Conquers". It was started in a thatched roof of bamboo wall structure, only one small room at Zamirghat village 3km away from the present site. Now it is on the way of completing 21yrs of its existence in this academic year 2021. It is a co-educational and residential institution. It is managed by the Evangelical Synod Society non-profit non-government organization established under society Act -1860 registrations no. 4061 as on 2003 having Head office at Rajghat, Kamalghat, Tripura West.
The school was shifted from Zamirghat to Rajghat in the year 2002 and again it was shifted from Rajghat to Lefunga in 2004. It continue to grow after it was shifted to the present place and it duly got recognition from the state government Education Department Vide No.F-13(1-18)SE/GI/05-11 up to Primary level in 2005, up to Elementary level in 2008, up to Secondary level in 2011 and up to Senior Secondary level in 2021.
With the permission of the State Government the school is affiliated to Central Board of Secondary Education (CBSE) up to Secondary Examination in 2013(CBSE/Aff./2030024/SL-00445-1314/2013/583670, dated 15/07/2013) and now pursuing for affiliation up to Senior Secondary Level. Considering the CBSE recommendations we have adopted various measures to lighten and to make learning a joyful experience of interaction with teachers through project presentation. We have also introduced a system that evaluates the overall performance of the children. Our aim is to impart the students truth, a sound physical, intellectual, moral and quality education, so that they may form the ability to judge rightly, acquire a sense of responsibility, imbibe the cultural legacy of previous generation and foster a sense of value to prepare to meet the challenges of life and do their best to promote the common good especially in the tribal area where the system of education is bad.
The school is bestowed a beautiful campus and playground and we have Inter-house competitions throughout the year in sports, cultural and literary field. The students are given ample opportunities to participate in certain Inter-school competitions.
Our dream is to upgrade the school up to higher secondary level and provide the best system of education for all categories of students.
SFEMS, VISION
"To create responsible, God fearing, and Good Citizen who would be bright leaders of the society, community and Nation by laying a superior Foundation of truth through quality Education".
SFEMS, MISSION STATEMENTS
"Inspire our Children to be a God fearing, truthful and passionate lifelong learner through a Curriculum with Pedagogical integrity which allows them to be always enquires, innovate, and contribute meaningful ways to society."
 SFEMS, VALUES
Ø - Do not over eat before studying.
Ø - Do not offend God.
Ø - Avoid bad Companion as poisonous snakes.
Ø - Choose a studious Boy or Girl as a friend.
Ø - Do not Day Dream; keep your mind on your book.
Ø - Fear God, avoid all kinds of evils.

Principal